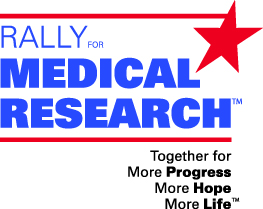 The Friends of the NIA, in collaboration with other partner organizations, is taking part in the Rally for Medical Research on September 17 & 18, 2014, at Capitol
Hill in Washington, D.C.
The Rally for Medical Research will raise awareness about the urgent need for an increased investment in the National Institutes of Health to improve health, spur more progress, inspire more hope and save more lives.  We are committed to the cause of medical research funding and sustained investment in the NIH and the National Institute on Aging.  For more information, visit the Rally for Medical Research website.
Below is the schedule:
SCHEDULE
Wednesday, September 17

3:00 p.m. – 4:30 p.m.
CAPITOL HILL DAY TRAINING SESSION
Hyatt Regency Washington-Capitol Hill, Columbia Room
5:00 p.m. – 7:00 p.m.
RALLY FOR MEDICAL RESEARCH RECEPTION
Kennedy Caucus Room, Russell Senate Office Building,
Room 325
Thursday, September 18
7:30 a.m. – 9:30 a.m.
CAPITOL HILL DAY KICK-OFF BREAKFAST
Hyatt Regency Washington-Capitol Hill, Ballroom A
9:45 a.m. – 5:00 p.m.
RALLY FOR MEDICAL RESEARCH CAPITOL HILL DAY
Meetings with House and Senate offices